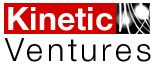 A leading venture capital investor in high growth, industry defining communications, information and power/clean technology companies. For over two decades Kinetic has partnered with outstanding entrepreneurs to build world-class enterprises. Kinetic is gratified to be partners with many remarkable entrepreneurs in the creation of industry defining companies like Ciena, VerticalOne, Corvis, Cerent, Peace Software, Broadware, APX, Calix, Altierre and SmartSynch.

ITC Holding Company, LLC upholds a 110-year tradition of building diversified companies in the fields of telecom, technology, financial services, transaction processing, and real estate within the Southeastern United States.
The success of the company has resulted from investing in entrepreneurs whose ideas and value systems are consistent with those of the founders. ITC Holding partners with entrepreneurs with unique ideas, strong management teams, and demonstrated ability to help achieve the strategic goal of a minimum long-term return to the shareholders of 20% annually.
Successful companies which began with ITC's initial capital and active management participation include Telecom USA (sold to MCI for $1.2 billion); Headhunter.net (sold to Careerbuilder for $200 million); Mindspring (merged with Earthlink for $1 billion); Powertel (acquired by Deutsche Telecom for $4.2 billion); and Knology.